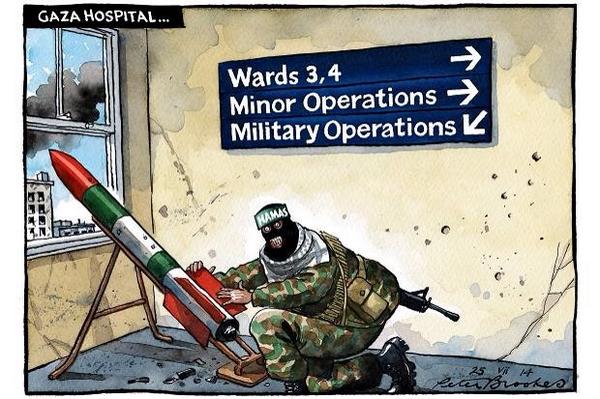 And what The Goldstone Report found the last time Israel fired on hospitals in Gaza, and then accused Hamas of using them as military bases:
'The Mission did not find any evidence to support the allegations that hospital facilities were used by the Gaza authorities or by Palestinian armed groups to shield military activities and that ambulances were used to transport combatants or for other military purposes. On the basis of its own investigations and the statements by UN officials, the Mission excludes that Palestinian armed groups engaged in combat activities from UN facilities that were used as shelters during the military operations'.
http://unispal.un.org/unispal.nsf/2f86ce183126001f85256cef0073ccce/7762c5ef0b1dea24852576650053d1aa?OpenDocument
The Israeli government are proven liars in this regard, and no-one should be surprised if they are lying this time around as well.
That they are proven liars in this regard apparently isn't enough to stop The Times taking the Israeli government at their word, and then publishing cartoons which can only have the effect of helping to justify war crimes.